September 2016 Featured Books
Featured Fiction
The Meaning of Names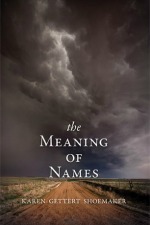 The Meaning of Names
Karen Shoemaker
Red Hen Press
Pasadena, CA
2014
Author Website
Publisher Website
From the publisher's website:
Stuart, Nebraska is a long way from the battlefields of Western Europe, but it is not immune to the horrors of the First Great War for Peace. Like all communities, it has lost sons and daughters to the fighting, with many more giving themselves over to the hatred only war can engender.
Set in 1918 in the farm country at the heart of America, The Meaning of Names is the story of an ordinary woman trying to raise a family during extraordinary times. Estranged from her parents because she married against their will, confronted with violence and prejudice against her people, and caught up in the midst of the worst plague the world has ever seen, Gerda Vogel, an American of German descent, must find the strength to keep her family safe from the effects of a war that threatens to consume the whole world.
One Book, One Nebraska Selection, 2016
Omaha Reads Selection, 2014
Featured Non-Fiction
The Middle of Everywhere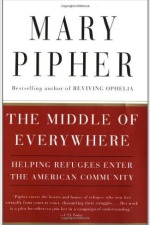 The Middle of Everywhere: Helping Refugees Enter the American Community
Mary Pipher
Mariner Books, 2003
From the author's website:
Over the past decade, Mary Pipher has been a great source of wisdom, helping us to better understand our family members. Now she connects us with the newest members of the American family--refugees. In cities all over the country, refugees arrive daily. Lost Boys from Sudan, survivors from Kosovo, families fleeing Afghanistan and Vietnam: they come with nothing but the desire to experience the American dream. Their endurance in the face of tragedy and their ability to hold on to the virtues of family, love, and joy are a lesson for Americans. Their stories will make you laugh and weep--and give you a deeper understanding of the wider world in which we live.

The Middle of Everywhere moves beyond the headlines into the homes of refugees from around the world. Working as a cultural broker, teacher, and therapist, Mary Pipher has once again opened our eyes--and our hearts--to those with whom we share the future.
Featured Children's Literature
Simpson's Sheep Won't Go To Sleep!
Simpson's Sheep Won't Go To Sleep!
Bruce Arant
Peter Pauper Press
White Plains, NY
2013
From the publisher's website:
Farmer Simpson works all day.
He plants his corn, and beans, and hay.
His feet get tired, his nose gets red.
At night, he likes to go to bed.
But Simpson's sheep have other plans -- and sleep is not one of them! They think of every excuse to stay awake.
They need a drink. They want a snack.
They have to ''go!'' They like to yack.
Will poor Simpson ever find a way to lull his sheep to sleep? Illustrated with soft pastel drawings that are both silly and soothing, Simpson's Sheep Won't Go to Sleep! is a story for every parent who has put a child to bed -- and every child who has creatively resisted.
Featured Poetry
Potato Soup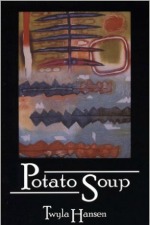 Potato Soup
Twyla Hansen
The Backwaters Press
Omaha, NE
2003
State Poet Website
Publisher Website
Currently serving as the Nebraska State Poet, Twyla Hansen is the third Nebraskan and first woman to hold this position, to which she was appointed by Governor Dave Heineman in November 2013.
POTATO SOUP is rich with climate, place, color, detail and life, capturing within the covers of a single engaging and lovely collection so much of our part of the planet.—Ted Kooser
Winner of The Nebraska Book Award for Poetry, 2004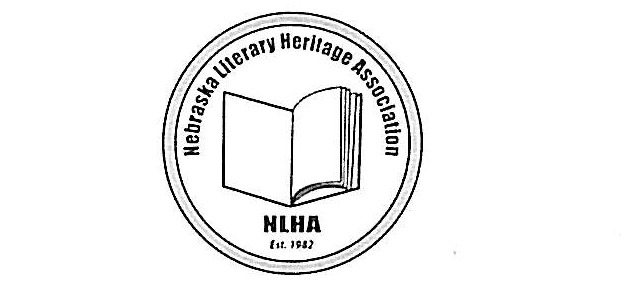 Nebraska Literary Heritage Association
If there's a heart to the sprawling body of Nebraska Literature, it's quietly beating in the Heritage Room.                    
– Ted Kooser
The Nebraska Literary Heritage Association's mission is to encourage the collection, preservation, and promotion of work by and about Nebraska authors through support of the Lincoln City Libraries special collection, the Jane Pope Geske Heritage Room of Nebraska Authors, and to foster the creation and appreciation of this literature through programs, collaborative partnerships, and the use of technology.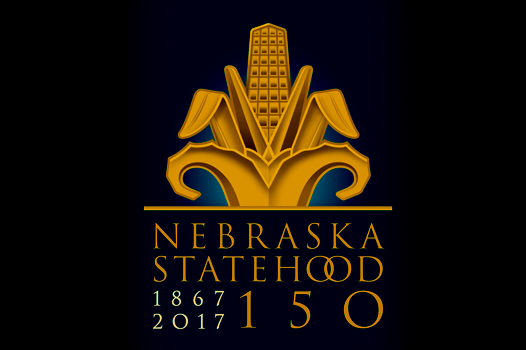 Celebrate Nebraska
Nebraska 150, March 1, 2017
Our 150th birthday presents a unique opportunity in time to honor our heritage, celebrate our growth and plan for our future. The Nebraska 150 Celebration will commemorate this historic occasion and celebrate the great State of Nebraska and its diverse history and cultures by engaging, educating and inspiring our citizenry and leaving a legacy for future generations.
Nebraska 150 Books is an Official Program of the Nebraska 150.  Read Nebraska Books!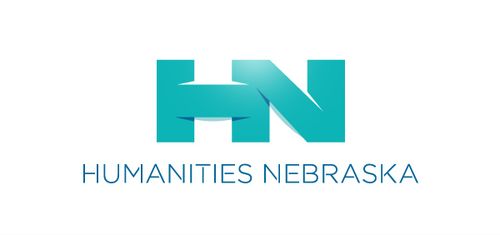 Support Our Sponsor
This website is brought to you by Humanities Nebraska, a statewide, non-profit organization inspiring and enriching personal and public life by offering opportunities to thoughtfully engage with history and culture, with additional funding from the Nebraska Cultural Endowment.
If you enjoy the Nebraka 150 Books program and this website, please consider supporting Humanities Nebraska with a contribution.  Donations are matched by state and federal funds.  Your support helps preserve our past and inform our future!