October 2016 Featured Books
Featured Fiction
A Different Plain: Contemporary Nebraska Fiction Writers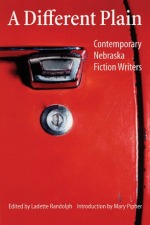 A Different Plain:  Contemporary Nebraska Fiction Writers
Ladette Randolph, editor
University of Nebraska Press
Lincoln, NE
2004

Editor's Website
Publisher Website
From the publisher's website:
O Pioneers! was oh so long ago, and yet Willa Cather's masterpiece has proven to be an enduring template for readers' notions of Nebraska writing. The short stories collected here, so richly various in style, theme, and subject matter, should put an end to any such plain thinking about writing from this anything-but-plain state.
Nebraska writers all, the authors explore the Midwest, a vastness of small towns, corn, cattle, football, and family businesses. They also venture far afield, to desolate western lives, crowded urban relationships, poignant couplings, comic families, and the worldly idiosyncrasies of characters everywhere. Whether about aging or coming-of-age, leave-taking or coming home, falling apart or finding love, these stories represent contemporary fiction at its best, from the high style of Richard Dooling's "Immortal Man" to Kent Haruf's soft-spoken "Dancing," from Ron Hansen's "My Communist" to Jonis Agee's earthy, offbeat "Binding the Devil." Original, spirited, and surprising, these contemporary writings depict a modern world on the move and extend the tradition of great fiction from Nebraska into the twenty-first century.
 
Featured Non-Fiction
"I Am A Man"
"I Am A Man"
Joe Starita
St. Martin's Press
MacMillan
New York, NY
2010
Author Website
Publisher Website
From the Publisher's Website:
In 1877, Chief Standing Bear's Ponca Indian tribe was forcibly removed from their Nebraska homeland and marched to what was then known as Indian Territory (now Oklahoma), in what became the tribe's own Trail of Tears. "I Am a Man" chronicles what happened when Standing Bear set off on a six-hundred-mile walk to return the body of his only son to their traditional burial ground. Along the way, it examines the complex relationship between the United States government and the small, peaceful tribe and the legal consequences of land swaps and broken treaties, while never losing sight of the heartbreaking journey the Ponca endured. It is a story of survival---of a people left for dead who arose from the ashes of injustice, disease, neglect, starvation, humiliation, and termination. On another level, it is a story of life and death, despair and fortitude, freedom and patriotism. A story of Christian kindness and bureaucratic evil. And it is a story of hope---of a people still among us today, painstakingly preserving a cultural identity that had sustained them for centuries before their encounter with Lewis and Clark in the fall of 1804.
Before it ends, Standing Bear's long journey home also explores fundamental issues of citizenship, constitutional protection, cultural identity, and the nature of democracy---issues that continue to resonate loudly in twenty-first-century America. It is a story that questions whether native sovereignty, tribal-based societies, and cultural survival are compatible with American democracy. Standing Bear successfully used habeas corpus, the only liberty included in the original text of the Constitution, to gain access to a federal court and ultimately his freedom. This account aptly illuminates how the nation's delicate system of checks and balances worked almost exactly as the Founding Fathers envisioned, a system arguably out of whack and under siege today.
Joe Starita's well-researched and insightful account reads like historical fiction as his careful characterizations and vivid descriptions bring this piece of American history brilliantly to life.
Featured Children's Literature
Sister Sweet Ella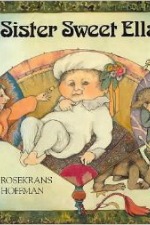 Sister Sweet Ella
Rosekrans Hoffman
Morrow Junior Books
New York, NY
1982
Contemporary American author and illustrator, Rosekrans Hoffman was born January 7, 1926 in Denton, Nebraska.  She received a B.F.A. from the University of Nebraska in 1949 but did not begin practicing as a professional book illustrator until 1971. Known for her dynamic and fanciful illustrations,Hoffman's work has been exhibited in museums, including the Whitney Museum in New York and the Brooklyn Museum in New York. 
Sweet Sister Ella is a book both written and illustrated by Hoffman.  Everyone loves Ella; Mam dotes on her, perfect strangers offer her jellybeans, dogs stand on their hind legs to see her better.  Her brother, Wadsworth, goaded beyond endurance, casts a spell to turn Ella into a cat - an animal that Mam hates.  Ella disappears, and a scraggly cat turns up in her place.  Wadsworth is pleased, certain that now he and Mama can be happy together again.  But he discovers that finding a home for the motley-looking creature isn't so easy.  People once charmed by baby Ella are not entranced by a homely cat.  Almost too late, Wadsworth comes to the realization that dabbling in magic can be a very risky business.
Featured Poetry
Nebraska Presence: An Anthology of Poetry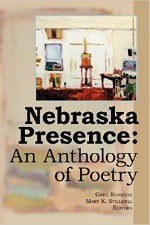 Nebraska Presence:  An Anthology of Poetry
Greg Kosmicki and Mary K. Stillwell, editors
The Backwaters Press
Omaha, NE
2007
From the Publisher's Website:
Edited by Greg Kosmicki and Mary K. Stillwell, Nebraska Presence includes poems by more than 80 contemporary Nebraska poets, including Pulitzer Prize winner and former Poet Laureate of the United States, Ted Kooser, Nebraska State Poet William Kloefkorn, several poets who have had their poems read on Garrison Keillor's Writer's Almanac including Greg Kuzma, Marjorie Saiser, Twyla Hansen, Grace Bauer, and Greg Kosmicki, as well as widely noted poets Hilda Raz, Roy Scheele, Steve Langan, and many others.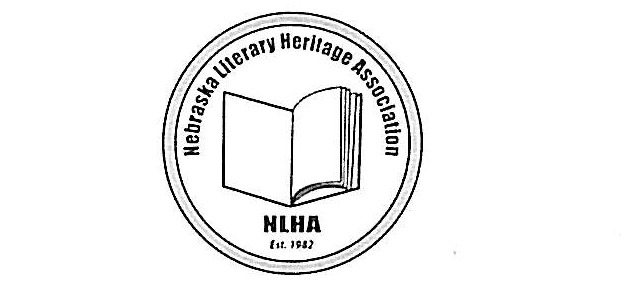 Nebraska Literary Heritage Association
If there's a heart to the sprawling body of Nebraska Literature, it's quietly beating in the Heritage Room.                    
– Ted Kooser
The Nebraska Literary Heritage Association's mission is to encourage the collection, preservation, and promotion of work by and about Nebraska authors through support of the Lincoln City Libraries special collection, the Jane Pope Geske Heritage Room of Nebraska Authors, and to foster the creation and appreciation of this literature through programs, collaborative partnerships, and the use of technology.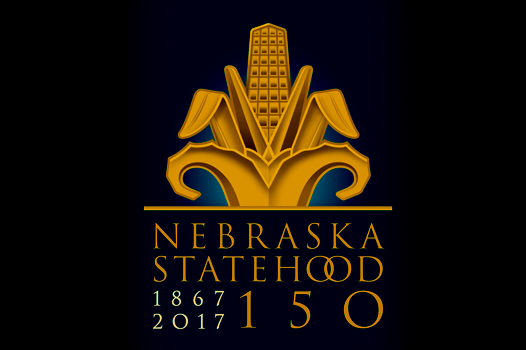 Celebrate Nebraska
Nebraska 150, March 1, 2017
Our 150th birthday presents a unique opportunity in time to honor our heritage, celebrate our growth and plan for our future. The Nebraska 150 Celebration will commemorate this historic occasion and celebrate the great State of Nebraska and its diverse history and cultures by engaging, educating and inspiring our citizenry and leaving a legacy for future generations.
Nebraska 150 Books is an Official Program of the Nebraska 150.  Read Nebraska Books!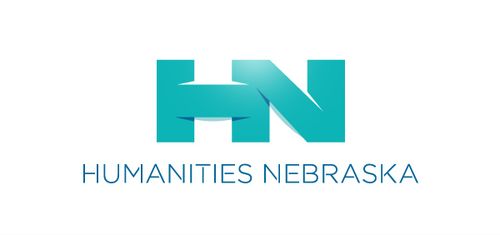 Support Our Sponsor
This website is brought to you by Humanities Nebraska, a statewide, non-profit organization inspiring and enriching personal and public life by offering opportunities to thoughtfully engage with history and culture, with additional funding from the Nebraska Cultural Endowment.
If you enjoy the Nebraka 150 Books program and this website, please consider supporting Humanities Nebraska with a contribution.  Donations are matched by state and federal funds.  Your support helps preserve our past and inform our future!