November 2016 Featured Books
Featured Fiction
Goodnight, Nebraska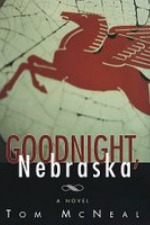 Goodnight, Nebraska
Tom McNeal
Random House
New York, NY
1998
From the author's website:
At the age of 17, Randall Hunsacker shoots his mother's boyfriend, steals a car and comes close to killing himself. His second chance lies in a small Nebraska farm town, where the landmarks include McKibben's Mobil Station, Frmka's Superette, and a sign that says The Wages of Sin is Hell. This is Goodnight, a place so ingrown and provincial that Randall calls it "Sludgeville"-until he starts thinking of it as home. 
In this pitch-perfect novel, Tom McNeal explores the currents of hope, passion, and cruelty beneath the surface of the American heartland. In  Randall, McNeal creates an outcast whose redemption lies in Goodnight, a strange, small, but ultimately embracing community where Randall will inspire fear and adulation, win the love of a beautiful girl and nearly throw it all away.
Featured Non-Fiction
Fighting Liberal: The Autobiography of George W. Norris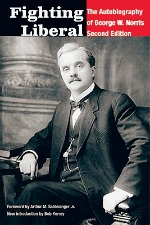 Fighting Liberal:  The Autobiography of George W. Norris
George W. Norris
University of Nebraska Press (Second Edition)
Lincoln, NE
2009
From the Publisher's Website:
Though George Norris was born and grew up in Ohio, he headed west after earning his law degree and set up practice in Nebraska, eventually settling in McCook. Elected to the House of Representatives in 1902 and the Senate in 1912, Norris was a Republican for most of his life but headed a wing called the Progressives, who believed the government should be more responsive to the needs of ordinary citizens. Norris believed it his duty to vote according to conscience even if that sometimes conflicted with party affiliation or popular sentiment. Beyond personal integrity, Norris also left a considerable legacy of achievements: he promoted the nonpartisan one-house Unicameral in Nebraska, led the effort to create the Tennessee Valley Authority, and sponsored the Rural Electrification Act. Fighting Liberal is Norris's account of his amazing and admirable life from the early impoverished years that informed his populist philosophy to his career in government, where he made great contributions to the nation.
Featured Young Adult Literature
The Rithmatist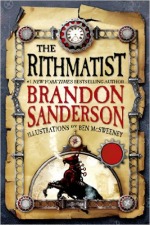 The Rithmatist
Brandon Sanderson
Macmillan, Tor Teen
New York, NY
2013
From the Publisher's Website:    More than anything, Joel wants to be a Rithmatist. Rithmatists have the power to infuse life into two-dimensional figures known as Chalklings. Rithmatists are humanity's only defense against the Wild Chalklings. Having nearly overrun the territory of Nebrask, the Wild Chalklings now threaten all of the American Isles.
As the son of a lowly chalkmaker at Armedius Academy, Joel can only watch as Rithmatist students learn the magical art that he would do anything to practice. Then students start disappearing—kidnapped from their rooms at night, leaving trails of blood. Assigned to help the professor who is investigating the crimes, Joel and his friend Melody find themselves on the trail of an unexpected discovery—one that will change Rithmatics—and their world—forever.
A New York Times Book Review Notable Children's Book of 2013
Featured Poetry
Nebraska Presence: An Anthology of Poetry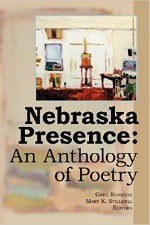 Nebraska Presence:  An Anthology of Poetry
Greg Kosmicki and Mary K. Stillwell, editors
The Backwaters Press
Omaha, NE
2007
From the Publisher's Website:
Edited by Greg Kosmicki and Mary K. Stillwell, Nebraska Presence includes poems by more than 80 contemporary Nebraska poets, including Pulitzer Prize winner and former Poet Laureate of the United States, Ted Kooser, Nebraska State Poet William Kloefkorn, several poets who have had their poems read on Garrison Keillor's Writer's Almanac including Greg Kuzma, Marjorie Saiser, Twyla Hansen, Grace Bauer, and Greg Kosmicki, as well as widely noted poets Hilda Raz, Roy Scheele, Steve Langan, and many others.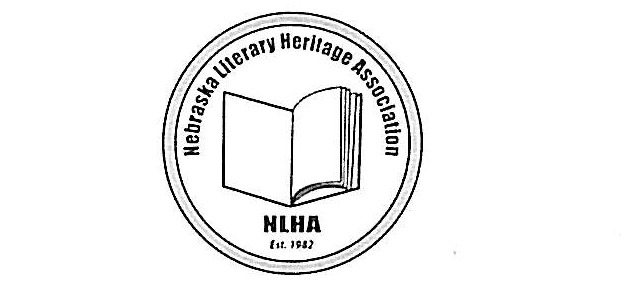 Nebraska Literary Heritage Association
If there's a heart to the sprawling body of Nebraska Literature, it's quietly beating in the Heritage Room.                    
– Ted Kooser
The Nebraska Literary Heritage Association's mission is to encourage the collection, preservation, and promotion of work by and about Nebraska authors through support of the Lincoln City Libraries special collection, the Jane Pope Geske Heritage Room of Nebraska Authors, and to foster the creation and appreciation of this literature through programs, collaborative partnerships, and the use of technology.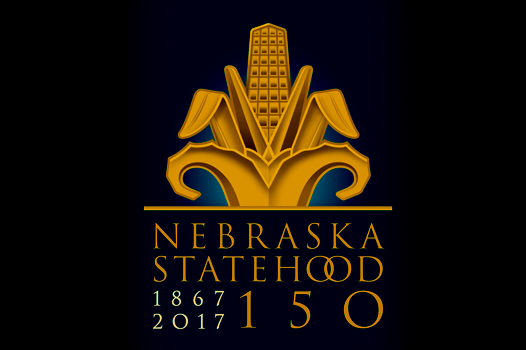 Celebrate Nebraska
Nebraska 150, March 1, 2017
Our 150th birthday presents a unique opportunity in time to honor our heritage, celebrate our growth and plan for our future. The Nebraska 150 Celebration will commemorate this historic occasion and celebrate the great State of Nebraska and its diverse history and cultures by engaging, educating and inspiring our citizenry and leaving a legacy for future generations.
Nebraska 150 Books is an Official Program of the Nebraska 150.  Read Nebraska Books!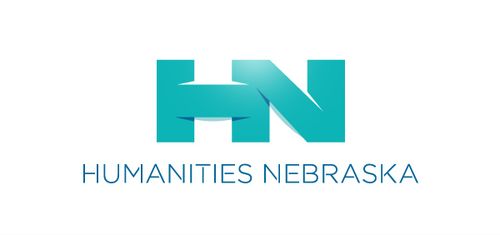 Support Our Sponsor
This website is brought to you by Humanities Nebraska, a statewide, non-profit organization inspiring and enriching personal and public life by offering opportunities to thoughtfully engage with history and culture, with additional funding from the Nebraska Cultural Endowment.
If you enjoy the Nebraka 150 Books program and this website, please consider supporting Humanities Nebraska with a contribution.  Donations are matched by state and federal funds.  Your support helps preserve our past and inform our future!