May 2016 Featured Books
We are honoring International Short Story Month by featuring notable collections of stories and essays by Nebraska Authors.  The short story was, in its time, an exemplary literary form that enojoyed popular readersip.  As the publication of short story magazines declined, shorts stories languished for years in the shadow of novels.  The short story is once again enjoying its moment.  In the modern mobile era, the short story finds itself the perfect fit for our attention spans and our mobile devices.  Short stories can also provide the perfect introduction to an author's work.  Nebraska authors enjoy a high place among the great story writers and essayists of our time.
Featured Fiction
Tell Me a Riddle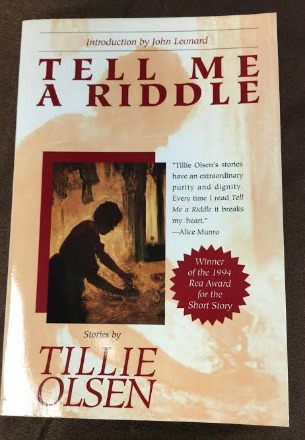 This collection of four stories, I Stand Here Ironing, Hey Sailor, What Ship?, O Yes, and Tell Me a Riddle, has become an American classic. Since the title novella won the First Prize O. Henry Award in 1961, the stories have become staples in literature classes. Tillie Olsen's writing is as relevant now as when it first appeared, the clarity and passion of her vision and style becoming even more striking over time. Her short stories have been anthologized over a hundred times, made into three films, translated into thirteen languages, and - most important - once read, they live forever in the hearts of their readers.   Read More!
Featured Non-Fiction
Seasons of the Tallgrass Prairie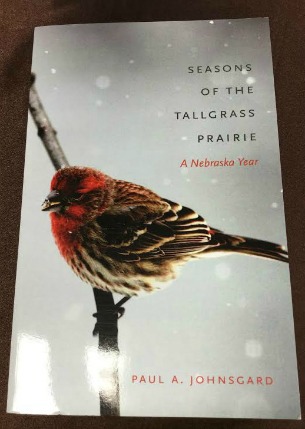 A respected author and scholar, Paul A. Johnsgard has spent a lifetime observing the natural delights of Nebraska's woodlands, grasslands, and wetlands. Seasons of the Tallgrass Prairie collects his musings on Nebraska's natural history and the issues of conservation facing our future.
Johnsgard crafts essays featuring snow geese, owls, hummingbirds, and other creatures against the backdrop of Great Plains landscapes. He describes prairie chickens courting during predawn hours and the calls of sandhill cranes; he evokes the magic of lying upon the prairie, hearing only the sounds of insects and the wind through the grasses. From reflections following a visit to a Pawnee sacred site to meditations on the perils facing the state's finite natural resources,Seasons of the Tallgrass Prairie celebrates the gifts of a half century spent roaming Nebraska's back roads, trails, and sometimes-forgotten places.   Read More!
Featured Children's Literature
C is for Cornhusker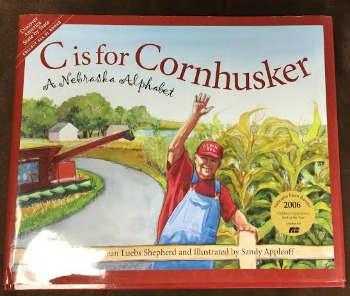 Arbor Day, Boys Town, and Kool-Aid® are just a few of the marks the Great Plains state of Nebraska has made on American culture. From the state's eastern border along the Missouri River, where Lewis and Clark embarked on the Corps of Discovery expedition, to the towering geologic landmarks of the west, chronicled in pioneers' journals, there are treasures to explore on each page of C is for Cornhusker: A Nebraska Alphabet.  This book represents Nebraska in the Discover America State by State set, a nonfiction series that helps young readers explore state facts and folklore of each state and the District of Columbia. This 51-book series by Sleeping Bear Press imparts fundamental information about history, landmarks, events, and people that make each state unique. Read More!
Featured Poetry
A Cycle of the West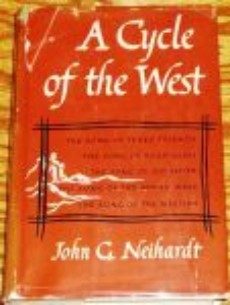 John G. Neihardt started his major work, A Cycle of the West at age 31 and became Nebraska's Poet Laureate at 40. He is the Poet Laureate in Perpetuity of Nebraska.  Born at the end of the American settlement of the Plains, Neihardt became interested in the experiences of those who had been a part of the European-American migration, as well as the Indigenous peoples whom they had displaced.  A Cycle of the West is a collection of five epic poems (called "Songs") written and published over a nearly thirty-year span.  This epic poem treats historical topics from the American settlement of the Great Plains and the displacement of the Native American cultures.  Read More!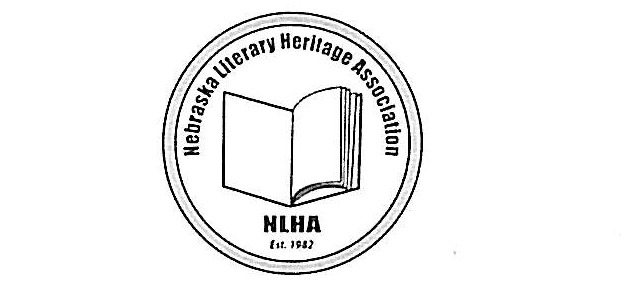 Nebraska Literary Heritage Association
If there's a heart to the sprawling body of Nebraska Literature, it's quietly beating in the Heritage Room.                    
– Ted Kooser
The Nebraska Literary Heritage Association's mission is to encourage the collection, preservation, and promotion of work by and about Nebraska authors through support of the Lincoln City Libraries special collection, the Jane Pope Geske Heritage Room of Nebraska Authors, and to foster the creation and appreciation of this literature through programs, collaborative partnerships, and the use of technology.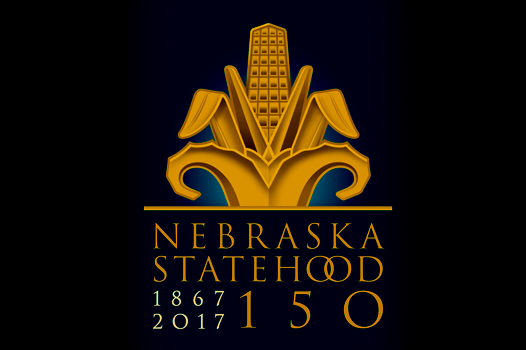 Celebrate Nebraska
Nebraska 150, March 1, 2017
Our 150th birthday presents a unique opportunity in time to honor our heritage, celebrate our growth and plan for our future. The Nebraska 150 Celebration will commemorate this historic occasion and celebrate the great State of Nebraska and its diverse history and cultures by engaging, educating and inspiring our citizenry and leaving a legacy for future generations.
Nebraska 150 Books is an Official Program of the Nebraska 150.  Read Nebraska Books!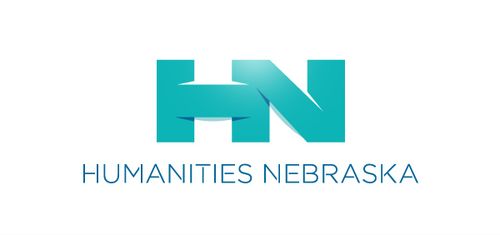 Support Our Sponsor
This website is brought to you by Humanities Nebraska, a statewide, non-profit organization inspiring and enriching personal and public life by offering opportunities to thoughtfully engage with history and culture, with additional funding from the Nebraska Cultural Endowment.
If you enjoy the Nebraka 150 Books program and this website, please consider supporting Humanities Nebraska with a contribution.  Donations are matched by state and federal funds.  Your support helps preserve our past and inform our future!