March Featured Books
Featured Fiction
My Antonia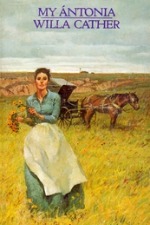 My Antonia
Willa Cather
Houghton Mifflin
Boston, MA
1918
Set in Nebraska in the late 19th century, this tale of the spirited daughter of a Bohemian immigrant family planning to farm on the untamed land.  Her story is told through the eyes of Jim Burden, a neighbor who will befriend Ántonia, teach her English, and follow the remarkable story of her life.
Ántonia, who, even as a grown woman somewhat downtrodden by circumstance and hard work, "had not lost the fire of life," lies at the center of almost every human condition.  She represents immigrant struggles with a foreign land and tongue, the restraints on women of the time, the more general desires for love, family, and companionship, and the great capacity for forbearance that marked the earliest settlers on the frontier. Ántonia's story becomes a mobbing elegy to those whose persistence and strength helped build the American frontier.
Listen to UNL Professor Andrew Jewell discuss My Antonia on the NET Radio program, All About Books
Featured Non-Fiction
Old Jules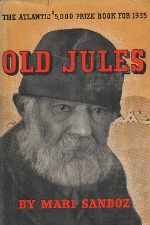 Old Jules
Mari Sandoz
University of Nebraska Press
Lincoln, NE
Third Edition, 2005
First published in 1935
From the Publisher's Website:
Old Jules is unquestionably Mari Sandoz's masterpiece. This portrait of her pioneer father grew out of "the silent hours of listening behind the stove or the wood box, when it was assumed, of course, that I was asleep in bed. So it was that I heard the accounts of the hunts," Sandoz recalls. "Of the fights with the cattlemen and the sheepmen, of the tragic scarcity of women, when a man had to 'marry anything that got off the train,' of the droughts, the storms, the wind and isolation. But the most impressive stories were those told me by Old Jules himself."
Featured Children's Literature
Eleanor & Park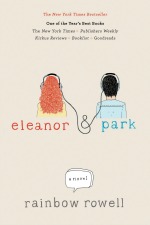 Eleanor & Park
Rainbow Rowell
St. Martin's Griffin
New York, NY
2013
From the Author's Website:
Set over one school year in 1986, Eleanor & Park is the story of two star-crossed misfits – smart enough to know first love almost never lasts, but brave and desperate enough to try. 
Featured Poetry
Delights & Shadows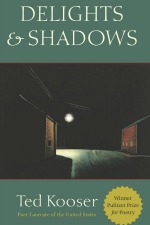 Delights & Shadows
Ted Kooser
Copper Canyon Press
Port Townsend, WA
2004
From the Publisher's Website:
Ted Kooser's poems are proof positive that poetry need not be forbidding, nor difficult, nor intentionally obscure. Here is a poet who works toward clarity and accessibility, so that each distinctive poem appears to be as fresh and bright and spontaneous as a good watercolor painting. He is a haiku-like imagist with "tender wisdom" infusing his poems. These qualities are in abundance in the Pulitzer prize-winning volume Delights and Shadows, as Kooser draws inspiration from the overlooked details of daily life. A pegboard, creamed corn, and a forgotten salesman trophy help reveal the remarkable in what can sometimes appear to be an ordinary world.
Winner of the Pulitzer Prize for poetry, 2005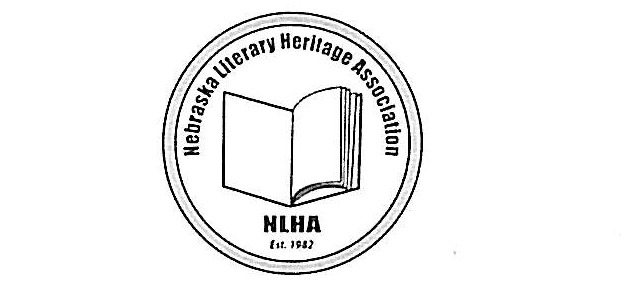 Nebraska Literary Heritage Association
If there's a heart to the sprawling body of Nebraska Literature, it's quietly beating in the Heritage Room.                    
– Ted Kooser
The Nebraska Literary Heritage Association's mission is to encourage the collection, preservation, and promotion of work by and about Nebraska authors through support of the Lincoln City Libraries special collection, the Jane Pope Geske Heritage Room of Nebraska Authors, and to foster the creation and appreciation of this literature through programs, collaborative partnerships, and the use of technology.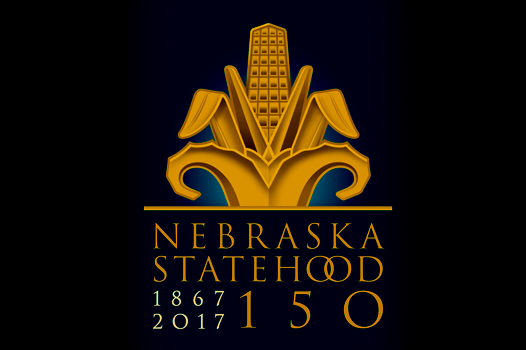 Celebrate Nebraska
Nebraska 150, March 1, 2017
Our 150th birthday presents a unique opportunity in time to honor our heritage, celebrate our growth and plan for our future. The Nebraska 150 Celebration will commemorate this historic occasion and celebrate the great State of Nebraska and its diverse history and cultures by engaging, educating and inspiring our citizenry and leaving a legacy for future generations.
Nebraska 150 Books is an Official Program of the Nebraska 150.  Read Nebraska Books!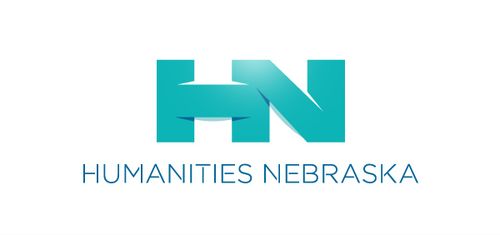 Support Our Sponsor
This website is brought to you by Humanities Nebraska, a statewide, non-profit organization inspiring and enriching personal and public life by offering opportunities to thoughtfully engage with history and culture, with additional funding from the Nebraska Cultural Endowment.
If you enjoy the Nebraka 150 Books program and this website, please consider supporting Humanities Nebraska with a contribution.  Donations are matched by state and federal funds.  Your support helps preserve our past and inform our future!