June 2016 Featured Books
The writing of many authors from Nebraska has been shaped by a topophilia for the great plains.  The book features for June will focus on the relationships of Nebraska people to their surroundings. Our authors bring a sense of Nebraska to the world and the works produced by these authors serve to foster a widespread interest in Nebraska books, not just within our own state, but throughout the world. These books exemplify the experience of living in Nebraska.
Featured Fiction
The Home Place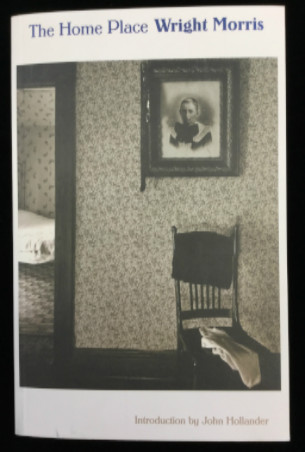 Published in 1948, The Home Place is an important early work by one of the most highly regarded of contemporary American Writers.
This account in first-person narrative and photographs of the one-day visit of Clyde Muncy to "the home place" at Lone Tree, Nebraska, has been called "as near to a new fiction form as you could get." Both prose and pictures are homely: worn linoleum, an old man's shoes, well-used kitchen utensils, and weathered siding. Muncy's journey of discovery takes the measure of the man he has become and of what he has left behind.   Read More!
Featured Non-Fiction
Local Wonders: Seasons in the Bohemian Alps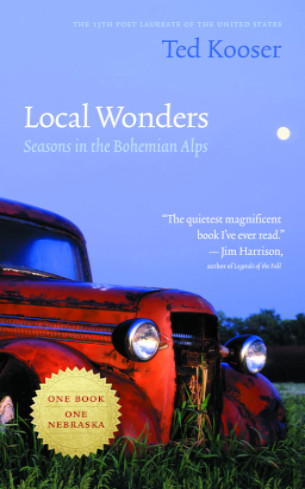 Ted Kooser describes with exquisite detail and humor the place he calls home in the rolling hills of southeastern Nebraska—an area known as the Bohemian Alps. Nothing is too big or too small for his attention. Memories of his grandmother's cooking are juxtaposed with reflections about the old-fashioned outhouse on his property. When casting his eye on social progress, Kooser reminds us that the closing of local schools, thoughtless county weed control, and irresponsible housing development destroy more than just the view.
In the end, what makes life meaningful for Kooser are the ways in which his neighbors care for one another and how an afternoon walking with an old dog, or baking a pie, or decorating the house for Christmas can summon memories of his Iowa childhood. This writer is a seer in the truest sense of the word, discovering the extraordinary within the ordinary, the deep beneath the shallow, the abiding wisdom in the pithy Bohemian proverbs that are woven into his essays.   Read More!
Featured Children's Literature
Bag in the Wind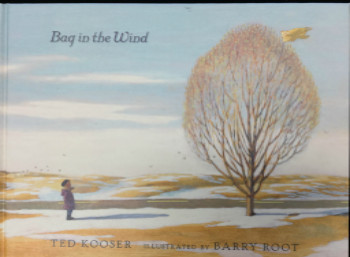 One cold morning in early spring, a bulldozer pushes a pile of garbage around a landfill and uncovers an empty plastic bag -- a perfectly good bag, the color of the skin of a yellow onion, with two holes for handles -- that someone has thrown away. Just then, a puff of wind lifts the rolling, flapping bag over a chain-link fence and into the lives of several townsfolk -- a can-collecting girl, a homeless man, a store owner -- not that all of them notice. Renowned poet Ted Kooser fashions an understated yet compassionate world full of happenstance and connection, neglect and care, all perfectly expressed in Barry Root's tender illustrations. True to the book's earth-friendly spirit, it is printed on paper containing 100 percent recycled post-consumer waste and includes an author's note on recycling plastic bags.
In a singular first children's book, Pulitzer Prize-winning poet Ted Kooser follows a plastic bag on its capricious journey from a landfill into a series
of townspeople's lives. Read More!
Featured Poetry
Nebraska: This Place, These People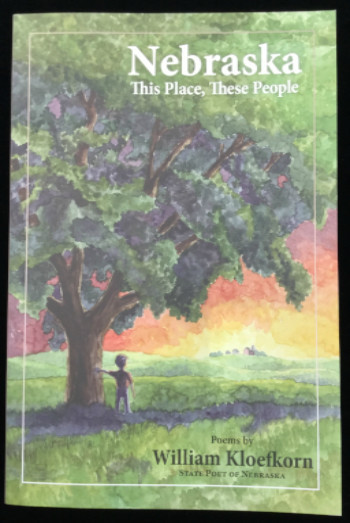 This 128-page poetry collection is filled with more than 80 of Nebraska State Poet Bill Kloefkorn's superbly-crafted accounts of prairie and city life. This is the only book in Kloefkorn's distinguished writing career devoted entirely to Nebraska. It's infused with beautiful hand-drawn illustrations, plus excerpts from other great Nebraska writers such as Willa Cather and John Neihardt, offering insight into Kloefkorn's vision, inspiration and adoration of our amazing state.  Read More!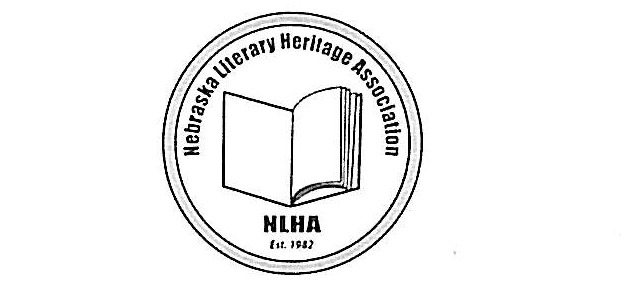 Nebraska Literary Heritage Association
If there's a heart to the sprawling body of Nebraska Literature, it's quietly beating in the Heritage Room.                    
– Ted Kooser
The Nebraska Literary Heritage Association's mission is to encourage the collection, preservation, and promotion of work by and about Nebraska authors through support of the Lincoln City Libraries special collection, the Jane Pope Geske Heritage Room of Nebraska Authors, and to foster the creation and appreciation of this literature through programs, collaborative partnerships, and the use of technology.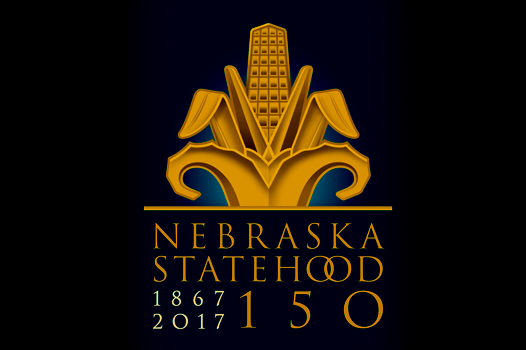 Celebrate Nebraska
Nebraska 150, March 1, 2017
Our 150th birthday presents a unique opportunity in time to honor our heritage, celebrate our growth and plan for our future. The Nebraska 150 Celebration will commemorate this historic occasion and celebrate the great State of Nebraska and its diverse history and cultures by engaging, educating and inspiring our citizenry and leaving a legacy for future generations.
Nebraska 150 Books is an Official Program of the Nebraska 150.  Read Nebraska Books!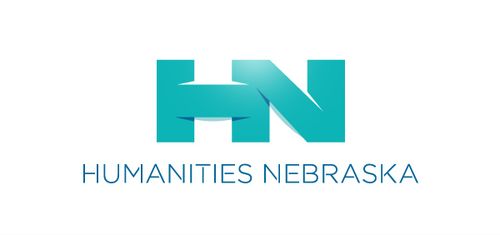 Support Our Sponsor
This website is brought to you by Humanities Nebraska, a statewide, non-profit organization inspiring and enriching personal and public life by offering opportunities to thoughtfully engage with history and culture, with additional funding from the Nebraska Cultural Endowment.
If you enjoy the Nebraka 150 Books program and this website, please consider supporting Humanities Nebraska with a contribution.  Donations are matched by state and federal funds.  Your support helps preserve our past and inform our future!