July 2016 Featured Books
Summer in Nebraska provides a rich environment for authors to reflect on the agriculture and natural phenomena of the Great Plains.  The featured books for July highlight the magestic aspects of Nebraska's land and climate:  thunderstorms, endless corn fields, big sky, and all of the creatures that are native to this land.
Featured Fiction
Haven's Wake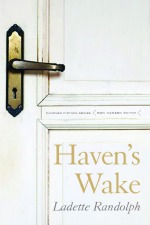 Haven's Wake
Ladette Randolph
University of Nebraska Press
Lincoln, NE
2013
Author Website
Publisher Website
Early July, and the corn in eastern Nebraska stands ten feet tall; after a near-decade of drought, it seems too good to be true, and everyone is watching the sky for trouble. For the Grebels, whose plots of organic crops trace a modest patchwork among the vast fields of soybeans and corn, trouble arrives from a different quarter in the form of Elsa's voice on her estranged son's answering machine: "Your father's dead. You'll probably want to come home."
When a tractor accident fells the patriarch of this Mennonite family, the threads holding them together are suddenly drawn taut, singing with the tensions of a lifetime's worth of love and faith, betrayal and shame. Through the competing voices of those gathered for Haven Grebel's funeral, acts of loyalty and failures, long-suppressed resentments and a tragic secret are brought to light, expressing a larger, complex truth.   
Winner of the 2014 Nebraska Book Award in Fiction, Honor
Featured Non-Fiction
Keith County Journal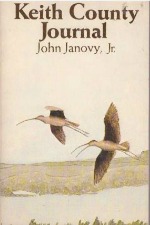 Keith County Journal
John Janovy, Jr.
University of Nebraska Press
Lincoln, NE
1996
Author Website
Publisher Website
From the Publisher's Website:
To learn from nature, not about nature, was the imperative that took John Janovy Jr. and his students into the sandhills, marshes, grasslands, canyons, lakes, and streams of Keith County in western Nebraska. The biologist explores the web of interrelationships among land, animals, and human beings. Even termites, snails, and barn swallows earn respect and assume significance in the overall scheme of things. Janovy, reminiscent of Henry David Thoreau in his acute powers of observation and search for wisdom, has written a new foreword for this Bison Books edition.
Featured Children's Literature
Night of the Twisters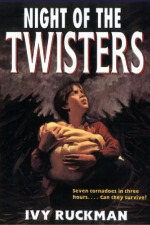 Night of the Twisters
Ivy Ruckman
Harper and Row (Harper Collins)
New York, NY
1984
Author Website
Publisher Website
From the publisher's website:
When a tornado watch is issued one Tuesday evening in June, twelve-year-old Dan Hatch and his best friend, Arthur, don't think much of it. After all, tornado warnings are a way of life during the summer in Grand Island, Nebraska. But soon enough, the wind begins to howl, and the lights and telephone stop working. Then the emergency siren starts to wail. Dan, his baby brother, and Arthur have only seconds to get to the basement before the monstrous twister is on top of them. Little do they know that even if they do survive the storm, their ordeal will have only just begun. . . .
Golden Sower Award (Nebraska)
Prairie Pasque Award (South Dakota)
Sequoyah Children's Book Award (Oklahoma)
Outstanding Science Trade Books for Children (NSTA/CBC)
Featured Poetry
Nebraska: This Place, These People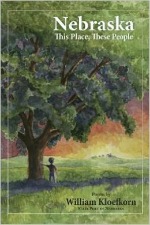 Nebraska: This Place, These People
William Kloefkorn
Nebraska Life Publishing, Incorporated
2010
This 128-page poetry collection is filled with more than 80 of Nebraska State Poet Bill Kloefkorn's superbly-crafted accounts of prairie and city life. This is the only book in Kloefkorn's distinguished writing career devoted entirely to Nebraska. It's infused with beautiful hand-drawn illustrations, plus excerpts from other great Nebraska writers such as Willa Cather and John Neihardt, offering insight into Kloefkorn's vision, inspiration and adoration of our amazing state.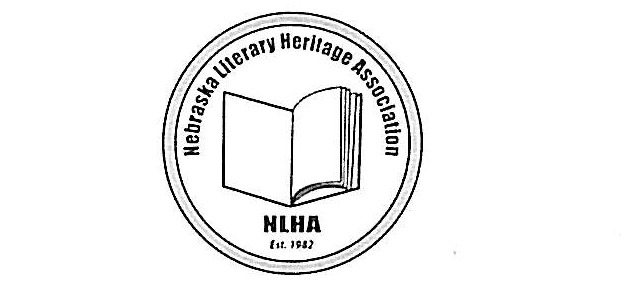 Nebraska Literary Heritage Association
If there's a heart to the sprawling body of Nebraska Literature, it's quietly beating in the Heritage Room.                    
– Ted Kooser
The Nebraska Literary Heritage Association's mission is to encourage the collection, preservation, and promotion of work by and about Nebraska authors through support of the Lincoln City Libraries special collection, the Jane Pope Geske Heritage Room of Nebraska Authors, and to foster the creation and appreciation of this literature through programs, collaborative partnerships, and the use of technology.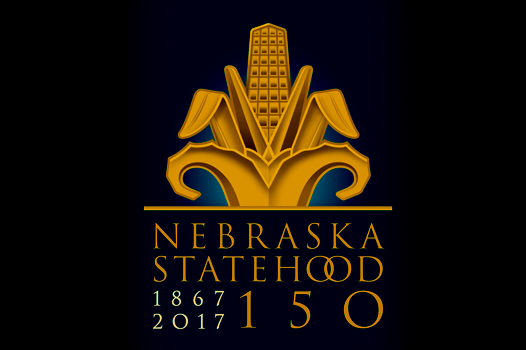 Celebrate Nebraska
Nebraska 150, March 1, 2017
Our 150th birthday presents a unique opportunity in time to honor our heritage, celebrate our growth and plan for our future. The Nebraska 150 Celebration will commemorate this historic occasion and celebrate the great State of Nebraska and its diverse history and cultures by engaging, educating and inspiring our citizenry and leaving a legacy for future generations.
Nebraska 150 Books is an Official Program of the Nebraska 150.  Read Nebraska Books!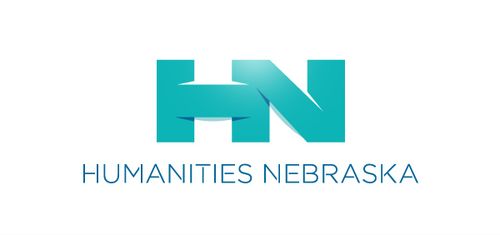 Support Our Sponsor
This website is brought to you by Humanities Nebraska, a statewide, non-profit organization inspiring and enriching personal and public life by offering opportunities to thoughtfully engage with history and culture, with additional funding from the Nebraska Cultural Endowment.
If you enjoy the Nebraka 150 Books program and this website, please consider supporting Humanities Nebraska with a contribution.  Donations are matched by state and federal funds.  Your support helps preserve our past and inform our future!