February Featured Books
Featured Fiction
Hector's Bliss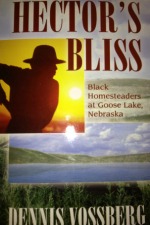 Hector's Bliss
Dennis Vossberg
Morris Publishing
Kearney, NE
2006
From the book jacket:
When the first  ex-slaves rolled into the desolate, rugged Sand Hills of northern Wheeler County, Nebraska, after the Civil War they must have thought they had landed at the end of the earth.  Among other things, they had been told that their land contained abundant coal deposits, and that ample rain would follow once the sod was opened up by plowing.  It was all an elaborate lie, fostered by unscrupulous land hustlers, complete with a "salted" coal mine. 
These black pioneers had little choice but to desperately try to make a living on 160 acres of dry, sandy soil that was barely suited for grazing.  In an ironic twist their community became known as Bliss, so called because a local family by that name had the first post office.  A determined few stuck it out until about the end of World War I.  Then they all simply vanished.  This novel is the culmination of a year and a half's journey of research and writing.  It traces the struggles of the Hector Dixon family from his early days as a slave in Virginia, and his wife's harrowing escape to the North as a young girl.  The story continues through their burial in the lost Negro Cemetery by peaceful Goose Lake.  An eventual breakthrough led to the discovery of a present-day descendant of one of the black Bliss families, and a new perspective on this largely unknown aspect of Nebraska history.
Featured Non-Fiction
The Autobiography of Malcolm X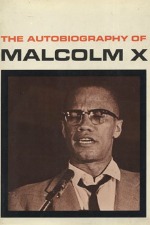 The Autobiography of Malcolm X
Malcom X with Alex Haley
Grove Press
New York, NY
1963
From the Publisher's Website:
Malcolm X Speaks contains the major speeches of one of the most important leaders of the black revolution, who was also one of the great orators of our time. "All but one of the speeches were made in those last eight months of his life after his break with the Black Muslims when he was seeking a new path. In their pages one can begin to understand his power as a speaker and to see the political legacy he left his people in its struggle for emancipation. Over and over again in simple imagery, savagely uncompromising, he drove home the real truth." —I.F. Stone, The New York Review of Books
Featured Children's Literature
Going North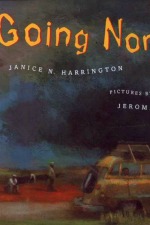 Going North
Janice Harrington
Farrar, Straus and Giroux
New York, NY
2004
From the Publisher's Website:
Leaving behind Big Mama, loving relatives, and the familiar red soil and cotton fields of Alabama, Jessie and her family are going north to Nebraska. They are pioneers searching for a better life, one with decent schools and jobs. But traveling through the segregated South is difficult for an African American family in the 1960s. With most public places reserved for "whites only," where will they stop to get gas and food?
Lyrical free verse and evocative paintings capture the rhythm of the road and a young girl's longing as she wonders: Will I like it there? Will I like the North?
Featured Poetry
Delights & Shadows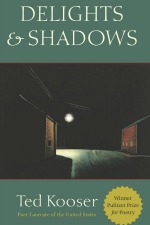 Delights & Shadows
Ted Kooser
Copper Canyon Press
Port Townsend, WA
2004
From the Publisher's Website:
Ted Kooser's poems are proof positive that poetry need not be forbidding, nor difficult, nor intentionally obscure. Here is a poet who works toward clarity and accessibility, so that each distinctive poem appears to be as fresh and bright and spontaneous as a good watercolor painting. He is a haiku-like imagist with "tender wisdom" infusing his poems. These qualities are in abundance in the Pulitzer prize-winning volume Delights and Shadows, as Kooser draws inspiration from the overlooked details of daily life. A pegboard, creamed corn, and a forgotten salesman trophy help reveal the remarkable in what can sometimes appear to be an ordinary world.
Winner of the Pulitzer Prize for poetry, 2005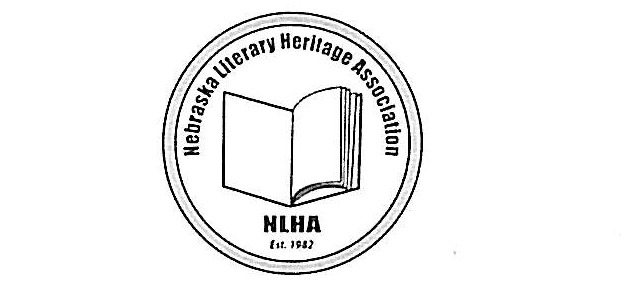 Nebraska Literary Heritage Association
If there's a heart to the sprawling body of Nebraska Literature, it's quietly beating in the Heritage Room.                    
– Ted Kooser
The Nebraska Literary Heritage Association's mission is to encourage the collection, preservation, and promotion of work by and about Nebraska authors through support of the Lincoln City Libraries special collection, the Jane Pope Geske Heritage Room of Nebraska Authors, and to foster the creation and appreciation of this literature through programs, collaborative partnerships, and the use of technology.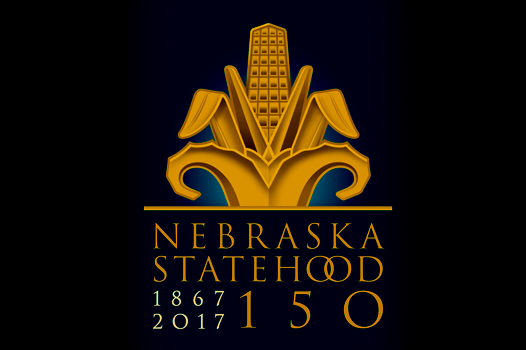 Celebrate Nebraska
Nebraska 150, March 1, 2017
Our 150th birthday presents a unique opportunity in time to honor our heritage, celebrate our growth and plan for our future. The Nebraska 150 Celebration will commemorate this historic occasion and celebrate the great State of Nebraska and its diverse history and cultures by engaging, educating and inspiring our citizenry and leaving a legacy for future generations.
Nebraska 150 Books is an Official Program of the Nebraska 150.  Read Nebraska Books!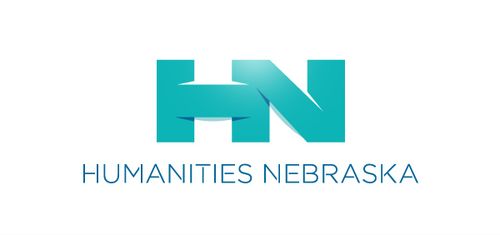 Support Our Sponsor
This website is brought to you by Humanities Nebraska, a statewide, non-profit organization inspiring and enriching personal and public life by offering opportunities to thoughtfully engage with history and culture, with additional funding from the Nebraska Cultural Endowment.
If you enjoy the Nebraka 150 Books program and this website, please consider supporting Humanities Nebraska with a contribution.  Donations are matched by state and federal funds.  Your support helps preserve our past and inform our future!