December 2016 Featured Books
Featured Fiction
The Patient in Room 18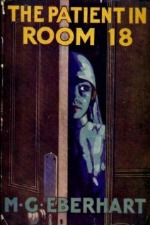 The Patient in Room 18
Mignon G. Eberhart
University of Nebraska Press 
Lincoln, NE
1929
From the author's website:
"The American Agatha Christie," as she is sometimes called, Mignon G. Eberhart has a huge following among mystery buffs. Her adroit style and penchant for chilling atmosphere are evident in The Patient in Room 18, her literary debut of 1929. It introduces the emphatic Nurse Sarah Keate, who helped popularize mystery novels and movies set in hospital wards amid the ominous gleam of medical instruments. Eberhart once said of the redoubtable, red-haired Nurse Keate, "I loved her because she had a good sharp tongue." The head nurse needs all her wits in The Patient in Room 18, which begins off-duty with an unpleasant dinner party and mixes radium with murder, drawing in the cunning Detective O'Leary, beautiful Maida with the lapis lazuli cufflinks, and sinister Corole.
Featured Non-Fiction
History of Nebraska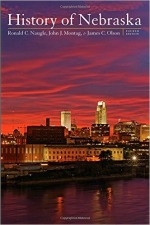 History of Nebraska, 4th Edition
Ronald C. Naugle, John J. Montag and James C. Olson
University of Nebraska Press
Lincoln, NE
2015
From the Publisher's Website:
History of Nebraska was originally created to mark the territorial centennial of Nebraska and then revised to coincide with the statehood centennial. This one-volume history quickly became the standard text for the college student and reference for the general reader, unmatched for generations as the only comprehensive history of the state. This fourth edition, revised and updated, preserves the spirit and intelligence of the original. Incorporating the results of years of scholarship and research, this edition gives fuller attention to such topics as the Native American experience in Nebraska and the accomplishments and circumstances of the state's women and minorities. It also provides a historical analysis of the state's dramatic changes in the past two decades.
 
Featured Young Adult Literature
The House without a Christmas Tree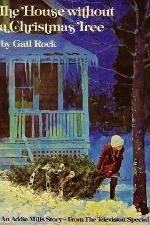 The House without a Christmas Tree
Gail Rock
Originally published in 1974
This is the story of a feisty little girl, Addie Mills, and the stubborn father who wouldn't allow a Christmas tree in their Nebraska home.
Gail Rock based Addie's adventures on her own life, growing up in the 1940s and '50s in the Douglas County town of 1,800.  In Addie's world, Valley is known as "Clear River."
"It was one of those towns where you knew who lived in every house and recognized every car and said hello to everyone on the street. There was one doctor, one movie theater and five bars and five churches, which the people of Clear River found a nice balance of sin and salvation."
The first of 3 televised specials based on Gail Rock's recurring character, Addie, The House Without A Christmas Tree, was based on Rock's own experiences of 1946.  It won an Emmy and a Christopher Award for CBS in 1973.
Featured Poetry
Forty Nebraska Poets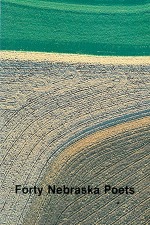 Forty Nebraska Poets
Greg Kuzma, editor
Best Cellar Press
Lincoln, NE
1981
Editor Profile from Poetry Foundation
Published as a special issue of the poetry magazine Pebble, issue number 21, this book was produced with assistance from the Center for Great Plains Studies.  The anthology includes poetry from notable Nebraska poets including Hilda Raz, Greg Kosmicki, Kris Vervaecke, Linda RAutman, David McCleery, John Brehm, Jack Collom, Mark Sanders, Eunice Preston, Warren Fine, Chris Langenberg, Charles Gould, Paul Shutteworth, Mark Simpson, Chuck Lieurance, Nancy Peters, C.M. Fitzgerald, Glenda Lanik, Robert Richter, Bruce Cammack, Carol Schaechterle, Michiela Thuman, Mitch Lindeman, Hugh Luke, Marjorie Saiser, Bonnie Burgeson, Mordecai Marcus, Elizabeth Banset, Greg Kuzma, Andrew Olson, Nancy McCleery, Barry McDonald, J.V. brummels, Barbara Craig, Sally Cottonwood, Jennifer Eddy, Robert Narveson, Bob Ross, Roy Scheele and Judith Sornberger.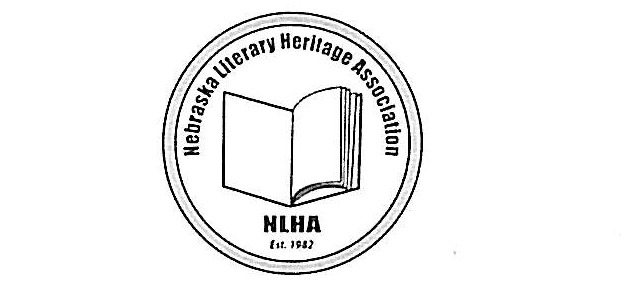 Nebraska Literary Heritage Association
If there's a heart to the sprawling body of Nebraska Literature, it's quietly beating in the Heritage Room.                    
– Ted Kooser
The Nebraska Literary Heritage Association's mission is to encourage the collection, preservation, and promotion of work by and about Nebraska authors through support of the Lincoln City Libraries special collection, the Jane Pope Geske Heritage Room of Nebraska Authors, and to foster the creation and appreciation of this literature through programs, collaborative partnerships, and the use of technology.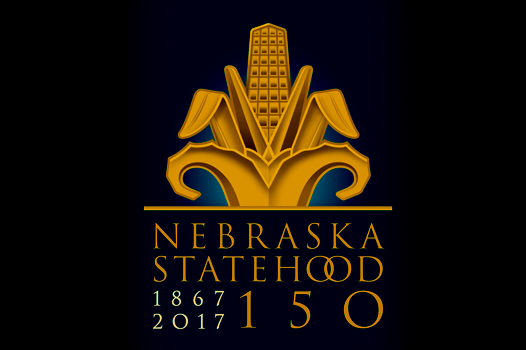 Celebrate Nebraska
Nebraska 150, March 1, 2017
Our 150th birthday presents a unique opportunity in time to honor our heritage, celebrate our growth and plan for our future. The Nebraska 150 Celebration will commemorate this historic occasion and celebrate the great State of Nebraska and its diverse history and cultures by engaging, educating and inspiring our citizenry and leaving a legacy for future generations.
Nebraska 150 Books is an Official Program of the Nebraska 150.  Read Nebraska Books!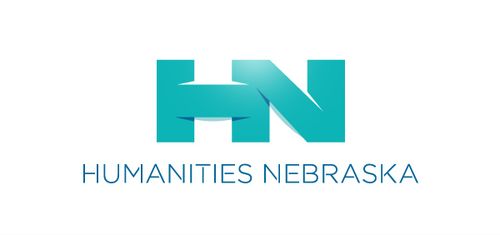 Support Our Sponsor
This website is brought to you by Humanities Nebraska, a statewide, non-profit organization inspiring and enriching personal and public life by offering opportunities to thoughtfully engage with history and culture, with additional funding from the Nebraska Cultural Endowment.
If you enjoy the Nebraka 150 Books program and this website, please consider supporting Humanities Nebraska with a contribution.  Donations are matched by state and federal funds.  Your support helps preserve our past and inform our future!