August 2016 Featured Books
Featured Fiction
Haven's Wake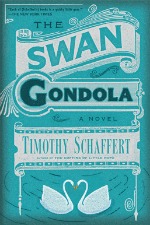 The Swan Gondola
Timothy Schaffert
Riverhead Books
A Member of Penguin Group (USA)
New York
2014
Author Website
Publisher Website
From the publisher's website:
A lush and thrilling romantic fable about two lovers, set against the scandalous burlesques, midnight séances, and aerial ballets of the 1898 Omaha World's Fair.
On the eve of the 1898 Omaha World's Fair, Ferret Skerritt, ventriloquist by trade, con man by birth, isn't quite sure how it will change him or his city. Omaha still has the marks of a filthy Wild West town, even as it attempts to achieve the grandeur and respectability of nearby Chicago. But when he crosses paths with the beautiful and enigmatic Cecily, his whole purpose shifts and the fair becomes the backdrop to their love affair.
One of a traveling troupe of actors that has descended on the city, Cecily works in the Midway's Chamber of Horrors, where she loses her head hourly on a guillotine, playing Marie Antoinette. And after closing, she rushes off, clinging protectively to a mysterious carpetbag, never giving Ferret a second glance. But a moonlit ride on the swan gondola, a boat on the lagoon of the New White City, transforms changes everything, and the fair's magic begins to take its effect.
Reminiscent of Water for Elephants or The Night Circus, The Swan Gondola is a transporting read.
Featured Non-Fiction
All the Strange Hours: The Excavation of a Life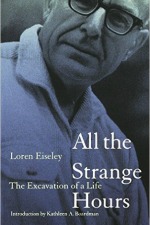 All the Strange Hours:  The Excavation of a Life
Timothy Schaffert
Bison Books
University of Nebraska Press
Lincoln, NE
(1975) 2000
Author Website
Publisher Website
From the publisher's website:
A native of Lincoln, Nebraska, Loren Eiseley began his lifelong exploration of nature in the salt flats and ponds around his hometown and in the mammoth bone collection hoarded in the old red brick museum at the University of Nebraska, where he conducted his studies in anthropology. It was in pursuit of this interest, and in the expression of his natural curiosity and wonder, that Eiseley sprang to national fame with the publication of such works as The Immense Journey and The Firmament of Time.
In All the Strange Hours, Eiseley turns his considerable powers of reflection and discovery on his own life to weave a compelling story, related with the modesty, grace, and keen eye for a telling anecdote that distinguish his work. His story begins with his childhood experiences as a sickly afterthought, weighed down by the loveless union of his parents. From there he traces the odyssey that led to his search for early postglacial man—and into inspiriting philosophical territory—culminating in his uneasy achievement of world renown. Eiseley crafts an absorbing self-portrait of a man who has thought deeply about his place in society as well as humanity's place in the natural world.
Featured Children's Literature
Billy and Blaze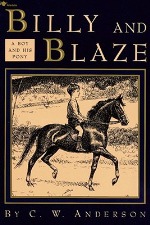 Billy and Blaze
C.W. Anderson
The Macmillan Company
New York
1936
From the Aladdin Reissue edition, April 1, 1992:
Billy was a little boy who "loved horses more than anything else in the world." Imagine how happy he was when he got his very own pony for his birthday! From that day on, Billy was seldom seen without his new friend, Blaze.
Riding through fields and woods, Billy and Blaze learned to trust and understand one another -- and to jump over fences and fallen trees with ease. They were a great team, but were they good enough to win the gleaming silver cup at the Mason Horse Show?
This is the first book in the classic Billy and Blaze series. Sensitive drawings and easy-to-read words capture the warmth and gentle understanding between a boy and his horse.
Featured Poetry
Potato Soup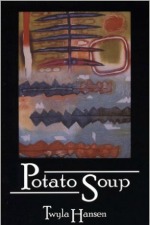 Potato Soup
Twyla Hansen
The Backwaters Press
Omaha, NE
2003
State Poet Website
Publisher Website
Currently serving as the Nebraska State Poet, Twyla Hansen is the third Nebraskan and first woman to hold this position, to which she was appointed by Governor Dave Heineman in November 2013.
POTATO SOUP is rich with climate, place, color, detail and life, capturing within the covers of a single engaging and lovely collection so much of our part of the planet.—Ted Kooser
Winner of The Nebraska Book Award for Poetry, 2004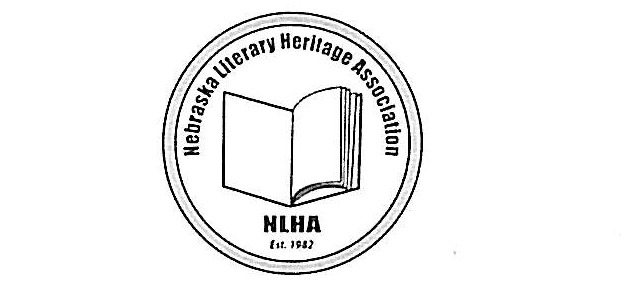 Nebraska Literary Heritage Association
If there's a heart to the sprawling body of Nebraska Literature, it's quietly beating in the Heritage Room.                    
– Ted Kooser
The Nebraska Literary Heritage Association's mission is to encourage the collection, preservation, and promotion of work by and about Nebraska authors through support of the Lincoln City Libraries special collection, the Jane Pope Geske Heritage Room of Nebraska Authors, and to foster the creation and appreciation of this literature through programs, collaborative partnerships, and the use of technology.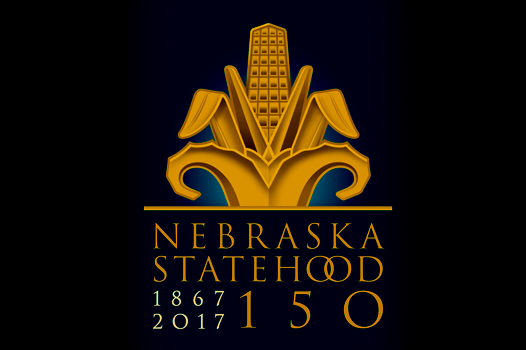 Celebrate Nebraska
Nebraska 150, March 1, 2017
Our 150th birthday presents a unique opportunity in time to honor our heritage, celebrate our growth and plan for our future. The Nebraska 150 Celebration will commemorate this historic occasion and celebrate the great State of Nebraska and its diverse history and cultures by engaging, educating and inspiring our citizenry and leaving a legacy for future generations.
Nebraska 150 Books is an Official Program of the Nebraska 150.  Read Nebraska Books!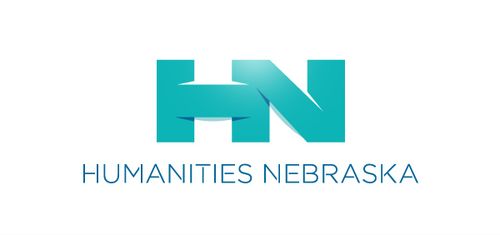 Support Our Sponsor
This website is brought to you by Humanities Nebraska, a statewide, non-profit organization inspiring and enriching personal and public life by offering opportunities to thoughtfully engage with history and culture, with additional funding from the Nebraska Cultural Endowment.
If you enjoy the Nebraka 150 Books program and this website, please consider supporting Humanities Nebraska with a contribution.  Donations are matched by state and federal funds.  Your support helps preserve our past and inform our future!