April 2016 Featured Books
Let's start at the beginning.  
The early settlement days of Nebraska were a time of discovery, exploration and of putting down roots in a new place.   The April Book Features focus on the early years of the Nebraska territory and statehood.  Personal narratives, stories, poetry and images reflect the individual and shared experiences of indigenous peoples, homesteaders and settlers during earliest years of Nebraska history.  
Featured Fiction
A Lantern in Her Hand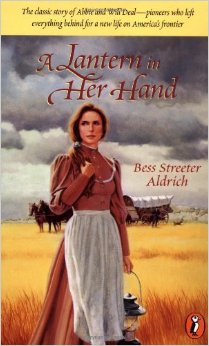 Inside the box lay all the accouterments of another life. In its skin-covered depths was all the equipment of an entirely different world. They were symbols of things in life to come. They represented the future in which she would some day live.  Chapter 2, p.21
First published in 1928, A Lantern in Her Hand has outlasted literary fashions to touch generations of readers. In this classic story of a pioneer woman, Bess Streeter Aldrich modeled protagonist Abbie Deal on her own mother, who in 1854 had traveled by covered wagon to the Midwest.
In A Lantern in Her Hand, Abbie accompanies her family to the soon-to-be-state of Nebraska. There, in 1865, she marries and settles into her own sod house. The novel describes Abbie's years of child-raising, of making a frontier home able to withstand every adversity. A disciplined writer knowledgeable about true stories of pioneer days in Nebraska, Bess Streeter Aldrich conveys the strength of everyday things, the surprise of familiar faces, and the look of the unspoiled landscape during different seasons. Refusing to be broken by hard experience, Abbie sets a joyful example for her family—and for her readers.   Read More!
Featured Non-Fiction
Solomon D. Butcher: Photographing the American Dream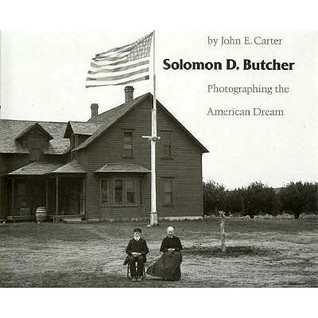 For millions of Americans, Solomon D. Butcher's photographs epitomize the sod-house frontier. His late-nineteenth-century images from western Nebraska constitute the most extensive photographic record in existence of the generation that settled the Great Plains. The faces are unforgettable: jaunty bachelors and earnest husbands, Civil War veterans of both armies, spinster sodbusters and determined mothers, cowhands, farmhands, and former slaves—all in search of land of their own. Originally published in 1985, this first book devoted to Butcher and his photographs presents a unique visual chronicle of Great Plains settlement and established Butcher's place in frontier photography. Everyone interested in the plains pioneers or historical American photography will prize this splendid book.  Read More!
Featured Children's Literature
Pioneer Girl: Growing Up on the Prairie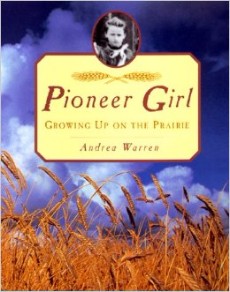 Pioneer Girl is the true story of Grace McCance Snyder. In 1885, when Grace was three, she and her family became homesteaders on the windswept prairie of central Nebraska. They settled into a small sod house and hauled their water in barrels. Together they endured violent storms, drought, blizzards, and prairie fires. Despite the hardships and dangers, Grace loved her life on the prairie. Weaving Grace's story into the history of America's heartland, award-winning author Andrea Warren writes not just of one spirited girl but of all the children who homesteaded with their families in the late 1800s, sharing the heartbreaks and joys of pioneer life. Read More!
Featured Poetry
A Cycle of the West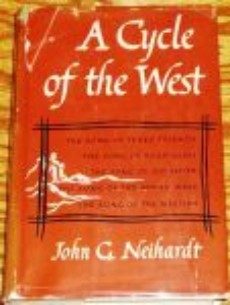 John G. Neihardt started his major work, A Cycle of the West at age 31 and became Nebraska's Poet Laureate at 40. He is the Poet Laureate in Perpetuity of Nebraska.  Born at the end of the American settlement of the Plains, Neihardt became interested in the experiences of those who had been a part of the European-American migration, as well as the Indigenous peoples whom they had displaced.  A Cycle of the West is a collection of five epic poems (called "Songs") written and published over a nearly thirty-year span.  This epic poem treats historical topics from the American settlement of the Great Plains and the displacement of the Native American cultures.  Read More!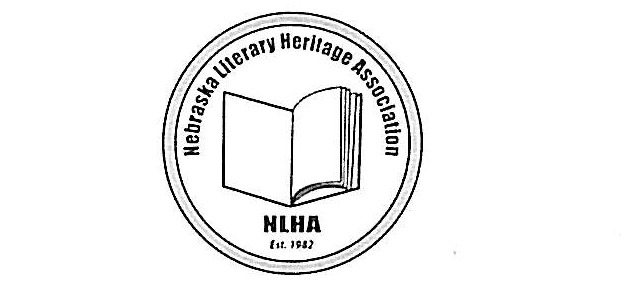 Nebraska Literary Heritage Association
If there's a heart to the sprawling body of Nebraska Literature, it's quietly beating in the Heritage Room.                    
– Ted Kooser
The Nebraska Literary Heritage Association's mission is to encourage the collection, preservation, and promotion of work by and about Nebraska authors through support of the Lincoln City Libraries special collection, the Jane Pope Geske Heritage Room of Nebraska Authors, and to foster the creation and appreciation of this literature through programs, collaborative partnerships, and the use of technology.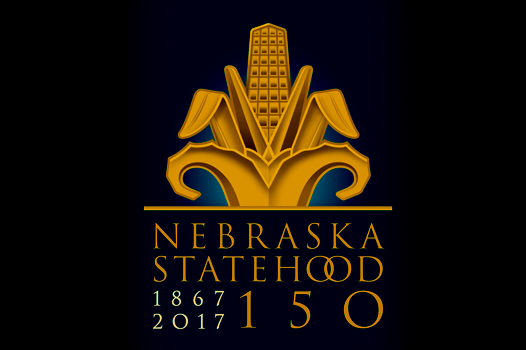 Celebrate Nebraska
Nebraska 150, March 1, 2017
Our 150th birthday presents a unique opportunity in time to honor our heritage, celebrate our growth and plan for our future. The Nebraska 150 Celebration will commemorate this historic occasion and celebrate the great State of Nebraska and its diverse history and cultures by engaging, educating and inspiring our citizenry and leaving a legacy for future generations.
Nebraska 150 Books is an Official Program of the Nebraska 150.  Read Nebraska Books!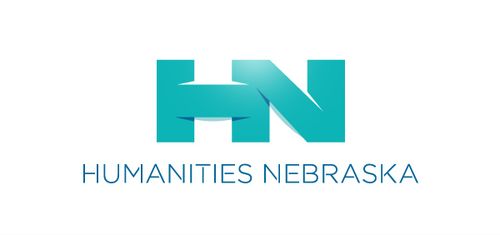 Support Our Sponsor
This website is brought to you by Humanities Nebraska, a statewide, non-profit organization inspiring and enriching personal and public life by offering opportunities to thoughtfully engage with history and culture, with additional funding from the Nebraska Cultural Endowment.
If you enjoy the Nebraka 150 Books program and this website, please consider supporting Humanities Nebraska with a contribution.  Donations are matched by state and federal funds.  Your support helps preserve our past and inform our future!