January Featured Books
Featured Fiction
A Perfect Evil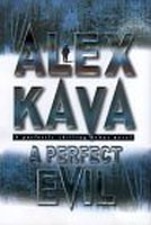 A Perfect Evil
Alex Kava
Mira Books 
Ontario, Canada
2000
From the author's website:
The brutal murders of three young boys paralyze the citizens of Platte City, Nebraska. What's worse is the grim realization that the man recently executed for the crimes was a copycat. When Sheriff Nick Morrelli is called to the scene of another grisly murder, it becomes clear that the real predator is still at large, waiting to kill again.
Morrelli understands the urgency of the case terrorizing his community, but it's the experienced eye of FBI criminal profiler Maggie O'Dell that pinpoints the true nature of the evil behind the killings—a revelation made all the more horrific when Morrelli's own nephew goes missing.
Maggie understands something else: the killer is enjoying himself, relishing his ability to stay one step ahead of her, making this case more personal by the hour. Because out there, watching, is a killer with a heart of pure and perfect evil.
Featured Non-Fiction
A Harmony of the Arts: The Nebraska State Capitol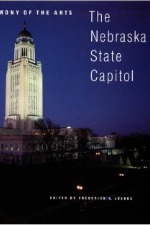 A Harmony of the Arts:  The Nebraska State Capitol
Frederick C. Luebke, Editor
University of Nebraska Press
Lincoln, NE
1990
From the Publisher's Website:
Since its completion in 1932, the Nebraska State Capitol has been widely recognized as an architectural masterpiece, one that justifiably inspires pride in the citizens of the state and admiration in people everywhere. Rising four hundred feet from a massive two-story base, domed with gold-glazed tile and topped with a bronze statue of a pioneer sower of grain, it can be seen for miles on the plains. This most striking of statehouses, designed by Bertram Grosvenor Goodhue in 1920 and under construction for a decade, successfully embodies the union of art, architecture, and humanism.
A Harmony of the Arts: The Nebraska State Capitol surveys in words and pictures the architectural achievement and the artists responsible for it. Frederick C. Luebke introduces the book with a history of the capitals and capitols of Nebraska. H. Keith Sawyers writes about Goodhue's architectural vision, which was carried out by other artists after his death. David Murphy examines the contribution of Hartley Burr Alexander, the philosopher and anthropologist who developed the symbological details of Goodhue's vision and invested the building's many inscriptions with poetic elegance. Dale L. Gibbs considers Lee Lawrie's sculpture, remarkably congruent with the general design. Joan Woodside and Betsy Gabb discuss the decorative art of the mosaicist, Hildreth Meiere. Norman Geske and Jon Nelson examine the capitol murals, painted by eight artists over four decades. And Robert C. Ripley allows the reader to see the building in its setting, as landscaped by Ernst Herminghaus. Lavishly illustrated and handsomely produced, A Harmony of the Arts presents the first survey in many years of Nebraska's magnificent capitol and offers new ways of looking at it.
Featured Children's Literature
A Perfect Snowman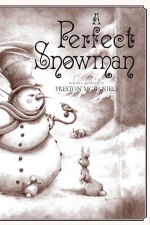 A Perfect Snowman
Preston McDaniels
Simon & Schuster Books
New York, NY
2007
From the Publisher's Website:
Dressed in his best hat and scarf, with the finest carrot nose, and the roundest coal eyes, the perfect snowman believed that having the best of everything was all there was to life, and all that really mattered. But after receiving a visit from two special friends and a little girl who appeared out of nowhere, like an angel, the snowman begins to realize the true qualities that make him so special.

Using captivating, classical sepia-colored art and a text that evoke scenes from stories by Charles Dickens, author and illustrator Preston McDaniels tells the heartwarming tale about a snowman who receives the most perfect gifts of all: humility, compassion, and love.
Featured Poetry
Forty Nebraska Poets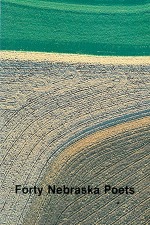 Forty Nebraska Poets
Greg Kuzma, editor
Best Cellar Press
Lincoln, NE
1981
Editor Profile from Poetry Foundation
Published as a special issue of the poetry magazine Pebble, issue number 21, this book was produced with assistance from the Center for Great Plains Studies.  The anthology includes poetry from notable Nebraska poets including Hilda Raz, Greg Kosmicki, Kris Vervaecke, Linda RAutman, David McCleery, John Brehm, Jack Collom, Mark Sanders, Eunice Preston, Warren Fine, Chris Langenberg, Charles Gould, Paul Shutteworth, Mark Simpson, Chuck Lieurance, Nancy Peters, C.M. Fitzgerald, Glenda Lanik, Robert Richter, Bruce Cammack, Carol Schaechterle, Michiela Thuman, Mitch Lindeman, Hugh Luke, Marjorie Saiser, Bonnie Burgeson, Mordecai Marcus, Elizabeth Banset, Greg Kuzma, Andrew Olson, Nancy McCleery, Barry McDonald, J.V. brummels, Barbara Craig, Sally Cottonwood, Jennifer Eddy, Robert Narveson, Bob Ross, Roy Scheele and Judith Sornberger.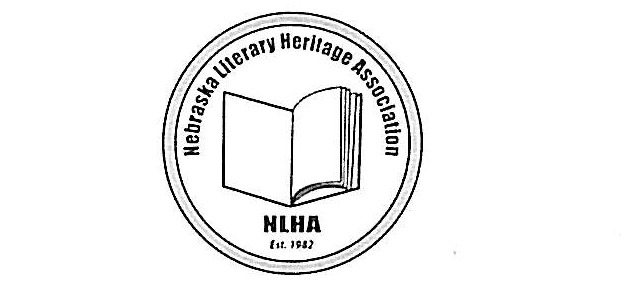 Nebraska Literary Heritage Association
If there's a heart to the sprawling body of Nebraska Literature, it's quietly beating in the Heritage Room.                    
– Ted Kooser
The Nebraska Literary Heritage Association's mission is to encourage the collection, preservation, and promotion of work by and about Nebraska authors through support of the Lincoln City Libraries special collection, the Jane Pope Geske Heritage Room of Nebraska Authors, and to foster the creation and appreciation of this literature through programs, collaborative partnerships, and the use of technology.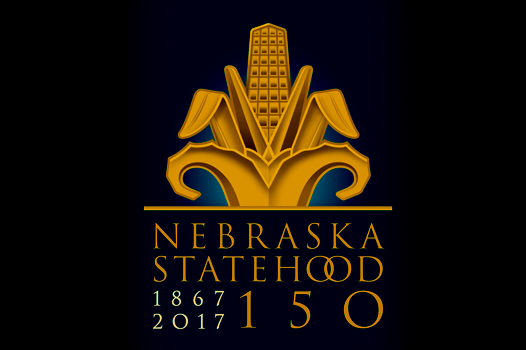 Celebrate Nebraska
Nebraska 150, March 1, 2017
Our 150th birthday presents a unique opportunity in time to honor our heritage, celebrate our growth and plan for our future. The Nebraska 150 Celebration will commemorate this historic occasion and celebrate the great State of Nebraska and its diverse history and cultures by engaging, educating and inspiring our citizenry and leaving a legacy for future generations.
Nebraska 150 Books is an Official Program of the Nebraska 150.  Read Nebraska Books!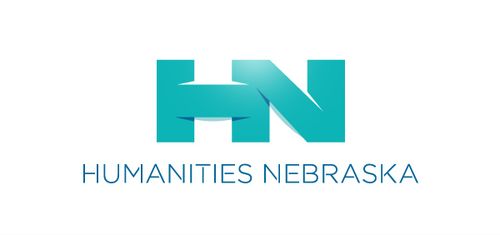 Support Our Sponsor
This website is brought to you by Humanities Nebraska, a statewide, non-profit organization inspiring and enriching personal and public life by offering opportunities to thoughtfully engage with history and culture, with additional funding from the Nebraska Cultural Endowment.
If you enjoy the Nebraka 150 Books program and this website, please consider supporting Humanities Nebraska with a contribution.  Donations are matched by state and federal funds.  Your support helps preserve our past and inform our future!