Host a Nebraska 150 Books Author
Nebraska 150 Books authors are available to speak to your group about their books!  The Speakers Bureau of Humanities Nebraska can help to finance your event. Public programs sponsored by not-for-profit organizations may be eligible for funding assistance from Humanities Nebraska. See the Eligibility Requirements to see if your group qualifies. Nebraska 150 Books Authors include:
Karen Shoemaker, The Meaning of Names
Karen Gettert Shoemaker, the author of the One Book One Nebraska 2016 selection, reads from and discusses the role of family stories and historic research in the writing of her historic novel The Meaning of Names. This presentation includes discussions of World War I, the Influenza Pandemic of 1918, the experiences of immigrants and first-generation Americans in the early 1900s, and the role of men and women in a changing society, as well as the many subjects readers bring to the conversation.
Ed Zimmer, Lincoln in Black & White 1910-1925
An illustrated survey focusing on some of the ethnic and religious groups who settled early in our state's capital city–a vibrant African-American community, thousands of Germans from Russia, early settlers from Mexico and others. Architectural historian Ed Zimmer uses historic photographs, cemetery records, existing buildings and other sources to offer a visible heritage of these Lincolnites.
Kathy Nelson, More Than Football: George Flippin's Stromsburg Years
George Flippin, the son of freed slaves, is famous for being the first African American to play football for the University of Nebraska in the 1890's.  He went on to become a doctor in Stromsburg. He was an eloquent speaker on behalf of African American's everywhere, a world class doctor who delivered babies, healed the sick, and cared for the dying regardless of a families ability to pay. Nelson tells his story, which includes the first civil rights case in Nebraska.
Joe Starita, I Am a Man: Chief Standing Bear's Journey for Justice
Joe Starita discusses the legal, social and political importance of the landmark 1879 decision in which a judge declared that Ponca Chief Standing Bear was "a person" within the meaning of the law and entitled to the same Constitutional protections as white citizens.
Eileen Wirth, From Society Page to Front Page: Nebraska Women in Journalism
In the 1880's Nebraska's women journalists included  Willa Cather, a major suffragist publisher and a crusader for food safety. Since then, Nebraska has produced women White House correspondents, war correspondents, "Rosie the Reporters," noted weekly editors, significant broadcasters and  baby boomers who broke the barriers to the front page. Ask for a program tailored for your group.
Mary K Stillwell, Nebraska Presence: An Anthology of Poetry
When Ted Kooser was named poet laureate, we were reminded that Nebraska offers a well-stocked literary breadbasket, heaped with books of poetry, fiction and nonfiction.  Mary K. Stillwell focuses on our state's rich heritage in song and poetry, from Pawnee times to present-day writers who continue the conversation about who we were and who we are into our time.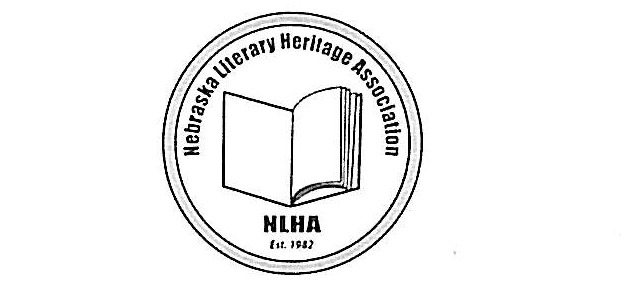 Nebraska Literary Heritage Association
If there's a heart to the sprawling body of Nebraska Literature, it's quietly beating in the Heritage Room.                    
– Ted Kooser
The Nebraska Literary Heritage Association's mission is to encourage the collection, preservation, and promotion of work by and about Nebraska authors through support of the Lincoln City Libraries special collection, the Jane Pope Geske Heritage Room of Nebraska Authors, and to foster the creation and appreciation of this literature through programs, collaborative partnerships, and the use of technology.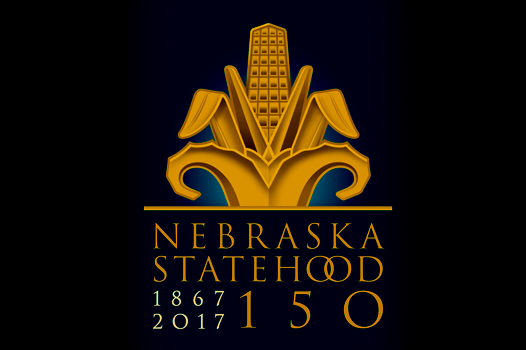 Celebrate Nebraska
Nebraska 150, March 1, 2017
Our 150th birthday presents a unique opportunity in time to honor our heritage, celebrate our growth and plan for our future. The Nebraska 150 Celebration will commemorate this historic occasion and celebrate the great State of Nebraska and its diverse history and cultures by engaging, educating and inspiring our citizenry and leaving a legacy for future generations.
Nebraska 150 Books is an Official Program of the Nebraska 150.  Read Nebraska Books!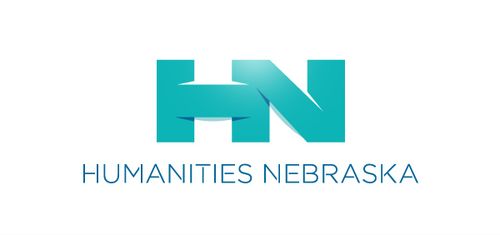 Support Our Sponsor
This website is brought to you by Humanities Nebraska, a statewide, non-profit organization inspiring and enriching personal and public life by offering opportunities to thoughtfully engage with history and culture, with additional funding from the Nebraska Cultural Endowment.
If you enjoy the Nebraka 150 Books program and this website, please consider supporting Humanities Nebraska with a contribution.  Donations are matched by state and federal funds.  Your support helps preserve our past and inform our future!