NaNoWriMo
National Novel Writing Month (NaNoWriMo) is a fun, seat-of-your-pants approach to creative writing. 
On November 1, participants begin working towards the goal of writing a 50,000-word novel by 11:59 PM on November 30.
Valuing enthusiasm, determination, and a deadline, NaNoWriMo is for anyone who has ever thought about writing a novel.
There are active NaNoWriMo groups throughout Nebraska.  Join a group and start writing!  Learn More.
Camp NaNoWriMo
Camp NaNoWriMo is a virtual writer's retreat, designed for maximum flexibility and creativity. We have Camp sessions in both April and July, and we welcome word-count goals between 30 and 1,000,000. In addition, writers can tackle any project they'd like, including new novel drafts, revision, poetry, scripts, and short stories.
A Lincoln Camp Nanowrimo will being meeting every Sunday in April, plus more dates to be announced.
Nebraska Warrior Writers
The Nebraska Warrior Writers is a program sponsored by Humanities Nebraska, in partnership with the Nebraska Writing Project and the Veterans Administration.  This writing program is for veterans and active duty military personnel.  Learn More.
Nebraska Writers Guild
Founded in 1925, NWG is one of the oldest continuous writers' organization in the country. It counts among its charter members Bess Streeter Aldrich, Dorothy Canfield Fisher, John G. Neihardt, Louise Pound, Mari Sandoz, and A.E. Sheldon (chair of theNebraska State Historical Society).  Learn more.
Nebraska Writing Marathon
Whether you are new to writing marathons or a veteran, 2016 is an exciting year.  It marks the eighth anniversary of writing marathons in Nebraska.  Learn More. 
Thesaureans
Thesuareans is a writing group in the Hall, Greeley, Valley, Garfield, Custer, and Loup County area of Nebraska.  The motto of the group is Writing is the Expression of the Soul. Members are pledged to support and encourage one another in achieving group and individual writing goals. Our purpose is to promote, instruct, inspire, and provide incentive for its members. 
For meeting information, interested writers should contact the Secretary of the organization, Ardith Davenport at a.r.davenport(at)gmail.com.
The Writer's Wordshop
The Writers' Wordshop meets on the first and third Wednesday evenings of each month from 5:00 to 7:00 p.m. 
Meeting place: 
The F Street Recreation Center 
1224 F Street 
Lincoln, NE 68508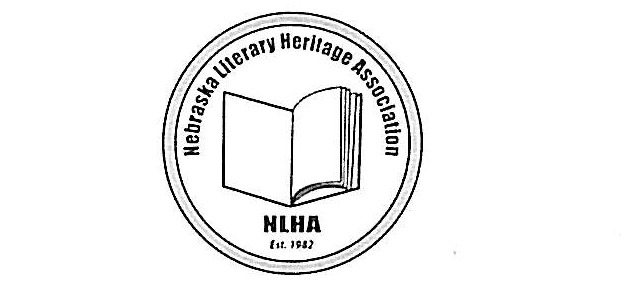 Nebraska Literary Heritage Association
If there's a heart to the sprawling body of Nebraska Literature, it's quietly beating in the Heritage Room.                    
– Ted Kooser
The Nebraska Literary Heritage Association's mission is to encourage the collection, preservation, and promotion of work by and about Nebraska authors through support of the Lincoln City Libraries special collection, the Jane Pope Geske Heritage Room of Nebraska Authors, and to foster the creation and appreciation of this literature through programs, collaborative partnerships, and the use of technology.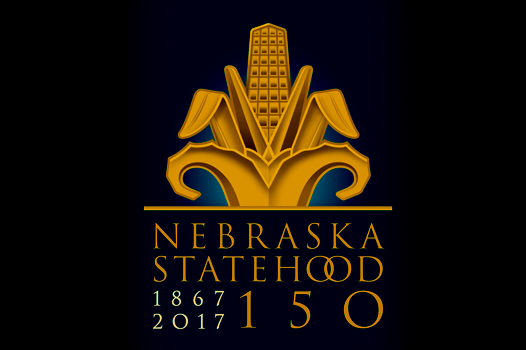 Celebrate Nebraska
Nebraska 150, March 1, 2017
Our 150th birthday presents a unique opportunity in time to honor our heritage, celebrate our growth and plan for our future. The Nebraska 150 Celebration will commemorate this historic occasion and celebrate the great State of Nebraska and its diverse history and cultures by engaging, educating and inspiring our citizenry and leaving a legacy for future generations.
Nebraska 150 Books is an Official Program of the Nebraska 150.  Read Nebraska Books!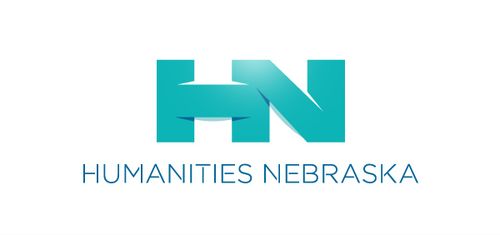 Support Our Sponsor
This website is brought to you by Humanities Nebraska, a statewide, non-profit organization inspiring and enriching personal and public life by offering opportunities to thoughtfully engage with history and culture, with additional funding from the Nebraska Cultural Endowment.
If you enjoy the Nebraka 150 Books program and this website, please consider supporting Humanities Nebraska with a contribution.  Donations are matched by state and federal funds.  Your support helps preserve our past and inform our future!